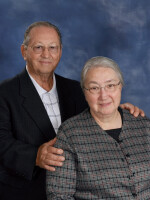 John Miller
Elder
John and his wife Lydia have been married for 55 years and have 5 grown children and many grandchildren. We appreciate John's insight and seasoned perspective from many years of leadership. John has retired from a business career and enjoys fishing in his spare time.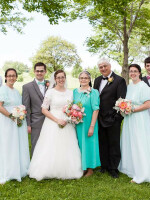 Robbie Royal
Deacon Elder
Robbie is a deacon at Townline. His caring heart and listening ear minister to others. Robbie and his wife Naomi coordinate visitation and are involved in various teaching responsibilities. They have been married for over 30 years and have five grown children.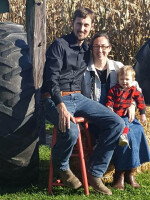 Ryan Eash
Elder/Licensed Minister
Ryan has a passion for communicating truth. He also loves to see personal growth in individuals. Ryan began preaching in 2011 and was licensed in 2014. He and his wife, Tabitha, are enjoying their son Chet and are looking forward to meeting a new little one soon. Ryan enjoys training horses, using them in speaking events, teaching valuable life principles.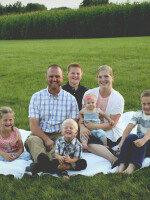 Amos Raber
Associate Pastor Elder
Amos has a passion for godly marriage and family. He loves to preach the simple yet profound truth of God's Word. Amos and his wife Margaret have five children and serve in ByGrace ministry, writing songs, singing, preaching, and teaching across the USA and Canada. www.bygraceministry.com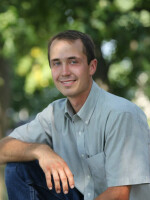 Andrew Royal
Elder
Andrew uses his teaching and administration giftings in several roles at Townline. He is currently serving as Townline's treasurer. Andrew has a passion for church vision development, church finances, and leadership training. He fills his days as head of Country View Calves' shipping department. He enjoys taking care of his Angus herd, music, and photography in his spare time.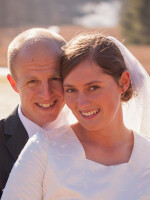 Dean Yoder
Senior Pastor Elder
Dean has a passion to preach the Word and loves to see people grow in their faith. In 2014 he married his sweetheart Abby, and they now have three little people in their home, two girls and a little boy.
Abby and Dean both have a passion to see God's beauty being experienced and appreciated in a way that returns worship to Him as a good Father. They have a deep-seated belief that the premiere image that portrays the grand beauty of God is visible in Jesus' broken body on the cross. This image that portrays God's heart of agape-love toward humanity is awe-inspiring! God's desire to benefit even those who come against Him, is the greatest cause for any human to live for!!! Hallelujah!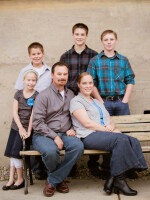 Garrett Martin
Associate Pastor Elder
Garrett leads in a teaching role in the church and has a gift for visionary leadership. Garrett has a passion for one on one discipleship and mentoring. He and his wife Audrey have four children. Garrett is a counselor at Grace Haven Ministries and enjoys church history in his spare time.
Jonathan Martin
Head of Media Dept